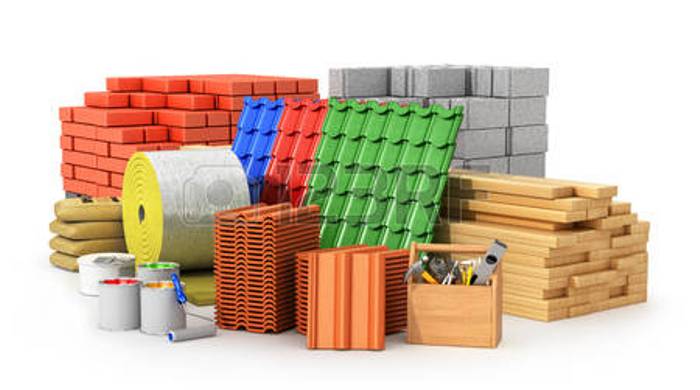 Future of online building materials and services
Future of online building materials and services
In the era of the Internet, many industries have changed the way they conduct business. One of the most popular ways of doing business is e-commerce, which refers to buying and selling products online.
It's a reliable way to expand your business, grow your customer base, and enjoy a consistent profit.
Now considering the effects that e-commerce can produce in the marketing of Building materials and Construction services, there is a win-win condition for both the customer and the producers.
As a customer, if you have ever been involved in the construction of any building – be it your home or office – it will be rare that you came out of that experience without headaches or extreme frustrations. Shoddy work, labor-related issues, product quality problems, running around searching for the right products, delay in material delivery, wrong product dispatch, damaged product received – the list goes on and on.
Ecommerce of Building material can have full material contracts to enable customers to build their homes build better while saving their hard-earned money.
That is not all, it can also provide value-added services like visualization (you can see how a product looks like in different spaces), the material selector (a tool that will help you choose the right product based on your needs without external help), and can also provide a networking platform for you to get all your questions and concerns answered by professionals and peers from the industry, which will also help you to identify the right service provider for you – be it an architect, an interior designer.
These days online construction materials are preferred more because that makes you the reach of better quality products worldwide. It also increases variants and categories.
Online construction material makes you choose by the cost comparison. It also saves you time and is convenient. You can participate fully in your home building without any interruption in your daily schedules.
For producers in a developing country like India, where lots of construction work has been carried out each day and construction work is only increasing e-commerce sites for Building materials and services have an upper hand over those who are doing business in the same old manner.
The main advantages for an e-commerce site for Building materials and services are:
Wider Customer Reach

With e-commerce, the sky's the limit when it comes to your target audience. No longer do you have to be confined by the limits of your local vicinity. You can reach any location in the world and take advantage of new opportunities. With increased visibility and sales, they will generate more money, too.

Better Management of Resources

Time and money count for a lot especially if we consider construction, and you don't want to waste either trying to sell your product to the wrong customers and in the same way, the customer also doesn't want to take products from bad producers.

Remain Open 24/7

The world never stops, and e-commerce is no exception. It runs all the time. From your point of view, this is a major advantage because you can be selling products while you sleep. This way, you don't have to worry about delivering consistent customer service to people across the globe. Anyone can shop at their convenience, regardless of what time it is.

Limitless Information

There is a limit to how much information you can offer in a physical location for building materials as there is an enormous variety available. Online, these limits are erased. You can easily equip your customers with information about your products through the site, and it doesn't cost any money to maintain.
Ecommerce is a dependable way to grow sales of Building materials and various construction-related services that an organization offers. It breaks down the barriers that many businesses face when appealing only to a small, local audience.
In conclusion, there is a very bright future for Construction organizations who are eager to join the next level of business by offering their Building materials and services online.
Ecommerce of Building material can have full material contracts to enable customers building their homes build better while saving their hard earned money.

Easy Nirman

Construction was Never Easy Before Us