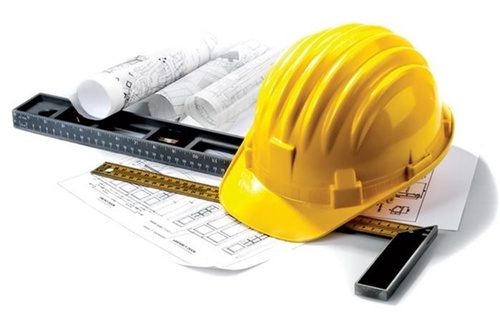 Importance of Choosing Right Civil Contractor
Importance of Choosing Right Civil Contractor

No matter what kind of project you want to be constructed, an independent house, a villa, an apartment complex or a commercial complex, choosing the right civil contractor is one of the most essential things.

It can make or break a project.

In this article, we will tell you about the importance of choosing the right civil contractor for your work and also how exactly it impacts the project.

Quality of work:

First and foremost to most works and especially when it comes to a construction project is the quality of the work.

If you choose the right civil contractor who will maintain high quality throughout the project, your project will be a resounding success.

Thus, it becomes important to select a contractor based on the work that they have done.

Professionalism:

People who have been in the industry and know how the industry works would behave in a professional manner because they understand the sanctity of the work.

Thus, if you choose a civil contractor who is experienced and well versed with the industry, then you can be assured that you would be dealing with professionals.

Even if you are giving chance to new people, make sure that all the dealings are professional in nature.

Timely completion:

If you have selected a good civil contractor, then you can be almost certain that your work will be done in a timely manner because construction projects are such that the longer it takes to complete a project compared to the projected timing the lesser would be the profits.

So any contractor worth their salt would be in favor of adhering to the timeline which is good for everyone involved.

Workmanship:

The right civil contractor will employ techniques and technology which is beneficial and economical for the project.

So if you choose wisely, you will be using techniques which will make your project finished in a timely manner and in good quality.

The handling of materials and the work would be a lot better.

Understanding:

With the right civil contractor you will have the right understanding and they would get what the project is all about.

This is very important for the success of any project.

All the parties involved should be clear about the end result and the means that will be employed to achieve it.

A good understanding would lead to a good working partnership also.

Connections:

Buildings are complex by nature and require many different professionals to come together for the execution of a project.

Contractors by virtue of being in the industry develop connections and they know the right people to get a job done.

So a good contractor would be your key to getting a team of professionals assembled that would be just right for the job,

Vision:

It is important for all the stakeholders that the vision with which a project was approached is fulfilled at the end.

This can only happen when the contractor of the project shares the same vision
because ultimately it is with them that the responsibility of execution lies with, thus the onus of fulfilling the vision falls on the contractor.
These are the main points of importance when it comes to choosing the right contractor.
We hope that this article has helped you in understanding the importance that the civil contractor carries for your projects.
So with your next project try to keep these points in mind.
Hopefully, this would lead to better projects which are of good quality and timely finish because of better understanding, shared vision, good team building, trust, professionalism.
No matter what kind of project you want to be constructed, an independent house, a villa, an apartment complex or a commercial complex, choosing the right civil contractor.

Easy Nirman

Construction was Never Easy Before Us