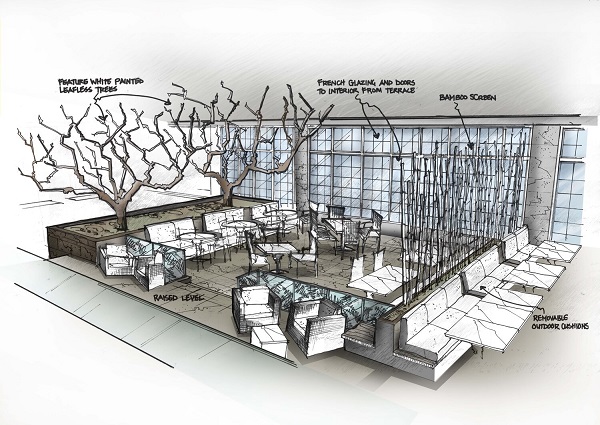 Interior decoration is a science and not art
Interior decoration is a science and not art
We often draw similarities between an artist and an interior designer, finding facts that find a better emphasis on how these two individuals are having so much in common. We might not think of "science" when we think art, creativity, and design, but there is a science to aesthetic tastes, and how the light and colors of your home affect your mood.
The colors of the walls of your favorite restaurant actually are chosen after much thoughtfulness those bright colors in red actually make you hungrier, so similarly the colors of office walls have a soothing color of due as the science behind the color is that that very helps the employees to be more concentrated on their work. Thus the colors of all such big buildings have a limited amount of science aligned to it. Rightly put, interior design isn't just about choosing beautiful objects to fill a room, but about using space effectively and efficiently for its users. "There is proven scientific research on how people live and feel in their home, and what colors make people feel better," says Barbara Miller. "You don't want red in any place where you study, it hinders memory. What you want instead is yellow. That's why legal pads are yellow", he adds. We all have come across the family of colors where some are cold colors, some warm.
Colors signify more than we merely think, they seem they are capable of affecting an individual's mood enormously. So an architect may the whole and sole of your home builder but for making it home the interior designer is a great help. The professional can make your cozy home lovelier by the proper placement of the things of your house and the colors he selects might do miracles to the overall presentation to your home. In today's scenario, people are investing more and more on a property with their increasing pay packages. With increasing social life more and more people are getting concerned about how their house appears thus interior designing and the business has become important.
Making the best of your house when considering minimum expenses and getting the best of the amount spent once and for a very long time. An architect may be definitely best in his angle measurements but for a commendable home, the science of interior designing might do unexpected miracles. Interior Designing is an art because using it, we are striving to achieve a more aesthetic and pleasing environment of home décor or commercial space. Interior designing is a science because we are attempting to enhance the interiors of a space, or a building using the rules of architecture and the mathematics of projectiles and angles. Speaking of reality, interior design is much more than the pure decoration of a house or a commercial/public space: It's the way of thinking and creating.
Interior designing is a science because we are attempting to enhance the interiors of a space, interior Designing is art because using it.

Easy Nirman

Construction was Never Easy Before Us