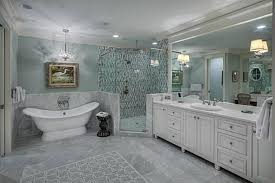 MAKING BATHROOM BEAUTIFUL
MAKING BATHROOM BEAUTIFUL
Bathroom, the first place you think of in the morning for refreshing and bathing before starting your day. Do you know that an average person spends almost one and half years of their life in the bathroom, so one should not forget how important it is. It is a room in which we can cut off from all that is going on around us and be with our own thoughts. Bathroom is not only meant for bathing and cleaning purposes, is it? Well the answer is no. For some people bathroom is an experience, a place for generating innovative ideas, for relaxing, get rid of all day stress, unwanted talks, worries etc. Precisely it is meant for personal and free time.
Whenever we visit a luxury hotel, after coming back, we often get reminded of experience of relaxing and soothing Spas that we enjoyed over there. What if you can bring that experience into your house? Well it can be possible because of developments that are making the areas of water therapy where we can relax ourselves and analyse our daily living. Due to these developments bathroom designs have reached a whole new level. One cannot imagine how beautiful a Bathroom can look.
Beautiful bathrooms can severely increase the value of your house. Do you know that a bathroom can be the most expensive room than any other room of your house. But unfortunately it is not given much attention. If you invest a good amount of money on your bathroom you are definitely going to end up with a room that is much more captivating, clean and practical. Moreover when it comes to selling, no other room can help you achieve more return out of your home.
There are various ways to make your bathroom look more attractive and expensive:
1. Have Candle Lights in the Bathroom – Bathroom scented candles are the best option for making your bathroom a peaceful and sweet smelling place. Placing the candles at the corners of the bathroom can enhance the beauty as well as light up the dull corners. This will definitely make your bath relaxing and the glorious bath ever.
2. Decorating Bathroom Washing area – Decorate your Bathroom at every inch. Washing area or Wash Basin is the most important and noticeable area of the bathroom. One should place scented bathroom candles at the wash basin counter.. Along with candles one should place plants like Aloe Vera, Chinese Evergreen, Orchids to give a natural effect in your bathroom.
3. Designer Wall Tiles – Choosing the right Wall Tiles is the most important thing to make your bathrooms more attractive. Correct selection of tiles can bring out a "Wow" factor to the overall impression to this room. One can use Matte Finish Tiles or Subway Tiles which are favourite to most of the owner.
4. Place Bath Mats in the Bathroom – Placing Bath Mats outside the Bathroom or outside the bathtub is a good way of keeping your feet dry as it absorbs water after a shower or a bath. Despite from drying feet it serves more purpose like it prevent slipping on the bathroom floor, to freshen up your bathroom and toilet look etc.
Bathroom, the first place you think of in the morning for refreshing and bathing before starting your day.Beautiful bathrooms can severely increase the value of your house.

Easy Nirman

Construction was Never Easy Before Us