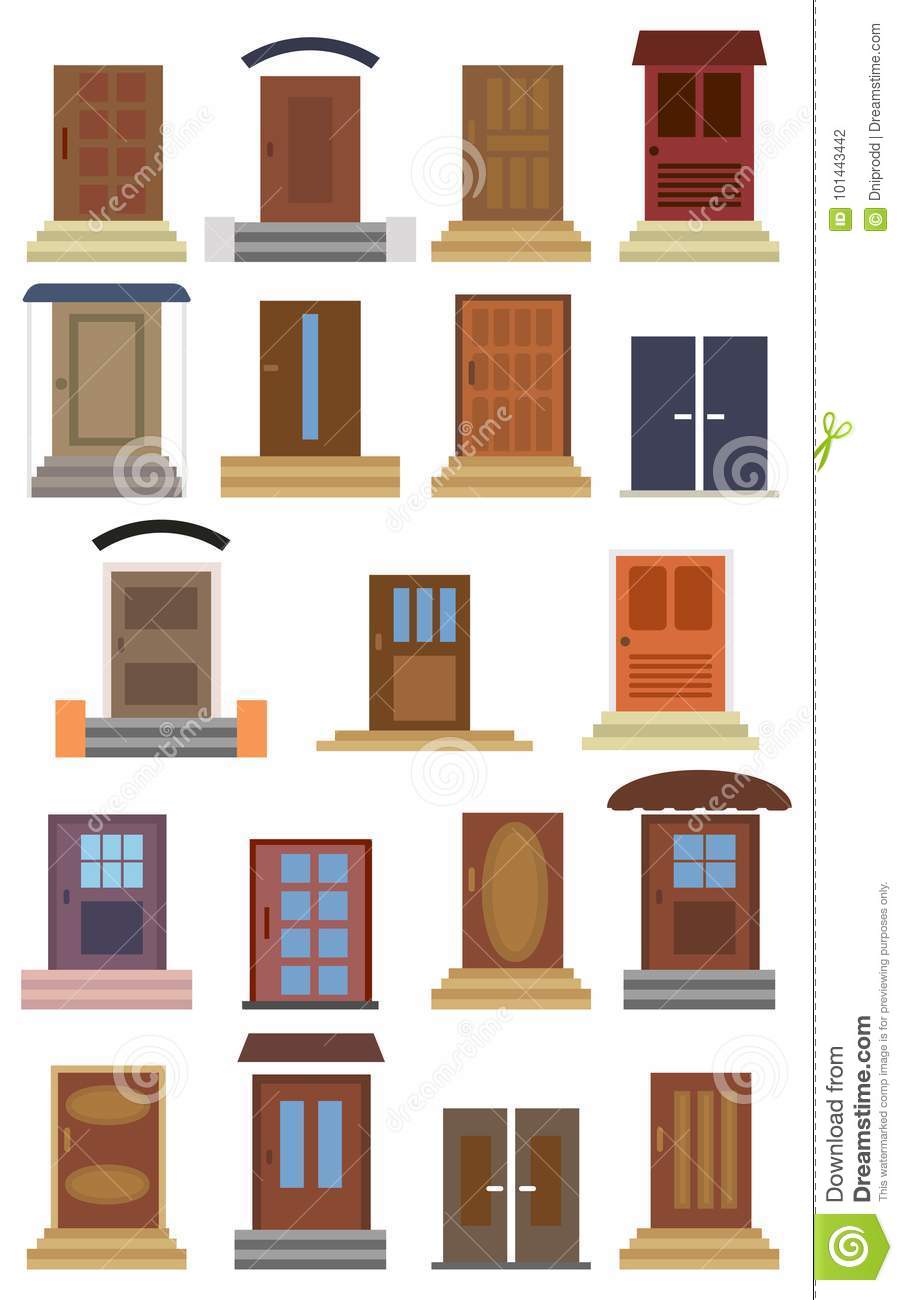 types of doors
types of doors
1. TIMBER/WOOD DOORS
Timber is most commonly being used for making of doors/windows.
2.

FLUSH DOORS
A flush door is a completely smooth door, having plywood or Medium Density Fiberboard fixed over timber frame which is comparatively light. The hollow core so obtained is often filled with a cardboard core material.
Flush doors are most commonly employed in the interior of a dwelling, although with some variations they are also used as exterior doors in houses.
3. GLASS DOORS
Glass is usually provided for doors and windows, mostly for paneling. However if the owner so desires, doors can be made out of glass for specific locations. Normally such doors are provided on the backside of the house as it provides unobstructed view of the backyard or garden.
4. STEEL DOORS
Steel or other such metal construction has been used for years as they are efficient and are a sturdy option for exterior and interior doors alike. These doors can be either be solid or hollow.
5.

ALUMINUM DOORS
Aluminum is a metal which has been put to a large number of uses due to being light in weight.
aluminum can be side hung or sliding and are suitable for exterior or interior locations.
Aesthetically they are quite pleasing and are quite economical in the long run.
6. FIBERGLASS DOORS
Fiberglass is said to be one of the most hardened materials with relatively low maintenance costs as compared with wood and steel.
Doors and windows made out of fiberglass can be provided with wooden panels on the surface to improve upon the aesthetics. Doors made out of fiberglass can be used for both exterior and interior locations. The exterior doors have designer options such as beveled glass and door stiles.
These doors are available in the market to match any architectural style.
7.

PVC DOORS
PVC is a common term for the product called Poly Vinyl Chloride.
The advantages of using PVC doors are that they are termite proof, durable, anti corrosive, light weight, moisture resistant etc. They are also easy to fabricate and install.
However they are not suited for entry doors as they are very light in weight, not weather proof like wooden or metal doors, also they cannot resist the harsh environmental conditions.
Timber is most commonly being used for making of doors/windows.

Easy Nirman

Construction was Never Easy Before Us