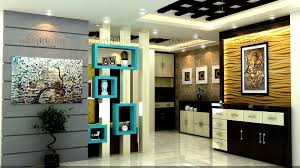 Using Artificial Intelligence in Interior Designing
Using Artificial Intelligence in Interior Designing
Our world is advancing day by day and it is becoming smarter in almost every field whether it is studying, playing, technology or architecture. We are surrounding ourselves with the gadgets and technology which is capable of doing a particular work itself and that too with accuracy. Artificial Intelligence is nowadays becoming very popular and people are using it in various gadgets like smartphones, robots, cars, etc.
Artificial Intelligence in easy language means making computers that can mimic a human brain and can perform various activities themselves self-learning and decision-making capabilities. AI is providing great assistance to the people in various ways – policemen have AI-based tools that help in their criminal investigation, Journalists have AI-based bot writers, etc.
Using Artificial Intelligence in Interior Designing is awesome. Suppose you are walking around your house and you decide which light to turn on and how long to keep it on without actually switching on the power button. People will be aware of all the humans in the house that is what they are doing, also they will be aware of what every device in the house is doing.
Using Artificial Intelligence not only means having gadgets in the house but also one can design the interiors of the house using AI. Why hire a person for designing your house if you can hire a machine. You can decide the design and architecture of your house yourself with the help of a machine. Various software is being designed which will contain thousands of designs based on the user needs. "Planner 5D" is a famous company that provides AI solutions by developing AI tools that are capable of learning general interior design rules and how to match colors and styles. Some examples of AI learning include: a TV cannot be placed in front of the windows as it will reflect light, a couch should be placed in front of a central point in a room, etc.
AI has begun to take technical requirements like average square feet area used by a person, amount of lighting in the room, and even the width of doors and height of the ceiling. After the user provides their preferences like several people in their house, location, style, the AI will come up with the optimal designs according to the user's criteria and create the best possible home for them... AI comes up with various solutions for the floor plan that best suits the situation.
So AI is useful in designing the interiors and is the future of home solutions.
Using Artificial Intelligence in Interior Designing is really awesome.AI has begun to take technical requirements like: average square feet area used by a person, amount of lighting in the room, and e

Easy Nirman

Construction was Never Easy Before Us