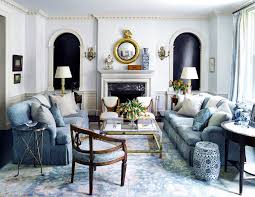 what small things makes house more beautiful
A Beautiful House is a reflection of you, what you are and what you love. Everyone want their house to look more beautiful and appealing, to be a happier and better place to live in. They want that their home look like a Magazine Cover. Sometimes, we are so desperate to bring changes in our house like we start moving furniture, throw things away and even buy new items to make our house look more beautiful. But there is no need of making such repairs and rearrangements. You can make your house look even more beautiful and captivating by just modifying the things already around you.
These are the things you can do that will make your house even more beautiful:
1. Use Brighter Pillow Covers:
Pillows are an easy way to brighten your room and accessorize it. Choosing correct pillow colour scheme is very important in order to brighten up your room. One should replace older pillow covers with the new, brighter and crisp one's that best suits a room. Use mixed and matching colour grouping to make a perfect set-up on your sofa.
2. Mirror Decoration:
A small mirror can become a cute decoration in your room. You can turn an ordinary plastic-framed mirror into a stylish, beautiful decoration by just using rope and glue. You just need to glue up all the corners of the mirror with the rope and hang it on the wall. It will refresh your interiors and visually expand your room as mirrors give the illusion of space. Also a beautiful framed mirror in your bathroom can make it look luxurious.
3. Different Curtain Styles:
Curtains are must in a room as they play important part in maintaining the overall aesthetics of a room. Curtains can make a huge difference in the energy and ambience of a particular room. Bring a Colourful Print to your plain curtains to refresh your room. You can hang out curtains closer to the ceiling as it will make windows look bigger.
4. Hide Television wire:
Well Television wires are very annoying and can make your room look little messy. So to hide them one should cover them with Shower Rod. If you don't want to hide wires you can make them part of the decoration. You can situate cables in different ways and designs to make them look more attractive rather than a mess.
5. Use Flower Vase:
It is really amazing how simple flowers can drastically enhance the look of a room. Even a small bunch of flowers in a vase, in a corner of a room, can bring a wholesomeness to the room. You can place a beautiful and stylish flower vase in your living room, hallway and kitchen to improve their aesthetics.
A Beautiful House is a reflection of you, what you are and what you love. Everyone want their house to look more beautiful and appealing, to be a happier and better place to live in.

Easy Nirman

Construction was Never Easy Before Us