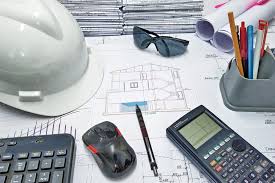 Why estimation is very much needed at the time of interior decoration
Why estimation is very much needed at the time of interior decoration?
It seems like a very obvious thing that before commencing any work, we should first plan it well. Only then we can be sure of its success. The same goes for interior decoration also. We need to plan what we want, what we are willing to spend, and change either our budget or our wants if it is not correlating.
for further information please click the links given below-
https://www.youtube.com/watch?v=7l-T-j8tI8c
Estimation gives us the quantity that would be required and the number of funds that would be spent according to what we have planned. Thus, based on this we would be able to procure the necessary quantity of various materials and also arrange for the required funds. This would also help in planning the supply of the materials and the stock that needs to keep to get the work done in a timely fashion that would not adversely affect our deadline and budget.
The biggest advantage of estimation is that we can track where exactly we will spend and we will immediately know that we going over budget or certain material is not available and we are compromising on it by choosing something else. Thus estimation will present a clear picture of the exact deviation from what was intended, designed, and what was eventually achieved and gained. This will enable us to recognize its success.
The estimation for interior decoration will break up all the costs required and would enable us to plan for cost-cutting measures and come up with an economically viable project that agrees with our vision and budget. Since the costs would all be segmented into various categories we can make adjustments in certain areas.
When we plan for the interior work that is to be done in the house, we consider all of our requirements and what are our desires. Sometimes it is only after we have begun the estimation process that we get to know about some costs involved that we didn't even think of before or knew about. Thus, estimating helps us discover hidden costs.
Sometimes due to these costs, we might go way over budget when the plan is being implemented.
The proper estimation will also make our search and find out about the best materials that are available by the process of market analysis. Therefore, we would be able to choose alternative products or techniques that are available instead of being stuck with only one way of doing things, which won't leave much room for flexibility and creativity.
These are some of the advantages of estimating interior works. As we can see, if we estimate properly and then work accordingly, we would be able to complete our decoration works on time and smooth fashion without causing us any unnecessary troubles, while planning for the best alternatives and keeping things in our budget to the best achieve what we have envisioned.
First of all we need to plan for interior decoration what we want, what we are willing to spend and change either our budget or our wants if it is not correlating.

Easy Nirman

Construction was Never Easy Before Us